Songs and Music for Your Wedding Day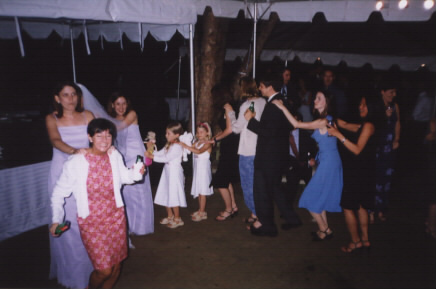 Music is such an integral part of your wedding day. The music you choose will dictate the tone, atmosphere, and mood of your special day. I have taken the liberty of creating several "wedding" categories in my music database. To preview the wide selection of music that I personally own, simply access my MUSIC SECTION of this website. My goal is to give you (the Bride and Groom) ideas for common (and not so common) dances, activities, and traditions that may occur during the reception.
As you preview the various music categories, keep in mind that a particular song title in one category may be very appropriate in another category. For instance, if you pull up the category "Cake Cutting Tradition" in the music section, you'll find a song titled "Longer" (by Dan Fogelburg). For whatever reasons, you may want to play this song for your first dance. That's okay, the categories that I have created in my music section are merely a guide. Just because a particular song is listed in a particular category does not restrict it to that particular category. In addition, a song you may want to play for your "First Dance" may be found in the "Ballad/Easy Listening" category, not necessarily in the "Bride & Groom's First Dance" category.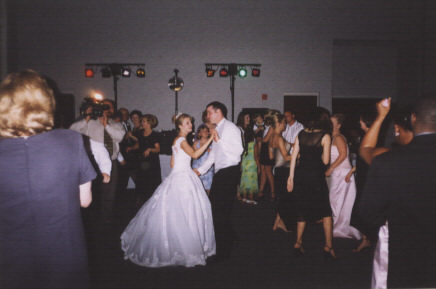 Home | Bio | FAQs | Weddings | References | Contact Info | Events | Prices | Music
Equipment | Gallery | Availability | Links | Testimonials | Store | Resources