Pay Attention Class - You may learn something important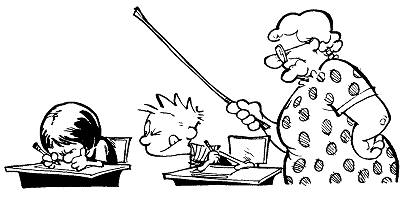 Can anyone be a doctor? No. Can anyone be a DJ? Yes. In the United States, any man or woman is allowed to buy some stereo equipment, some CDs, and call him or herself a DJ. Think about it. In order to cut hair, one has to have a license. DJs are not required to possess a valid license or certification. With so many DJs to choose from, you have to know EXACTLY what to look for and what questions to ask.
What questions do you ask a DJ?
I have taken the liberty of compiling more than 40 questions for you, the consumer, to ask DJs or DJ Companies (like me). Some questions may not pertain to your particular event and some questions may not be important to you personally. That's alright. You see, before you even start asking questions, YOU have to decide what is IMPORTANT to you. I left the question out, "How much do you charge?", because that is something all of us tend to ask. For some of you, price will be the most important thing to you and so to ask any other question would be unnecessary. If you think of a question(s) I should include on this list, please email it to me.
Who will be DJing my event?

Will the DJ meet with us?

Will the DJ help us set an agenda for the day?

Will the DJ come to my home or business to go over the entertainment?

Does the DJ have experience?

Does the DJ have experience with Wedding Receptions?

Is your DJ Company a full-time business enterprise?

Is the DJ a Member of the BBB or a local Chamber of Commerce?

Does the DJ provide a written contract?

How much of a deposit is required to book the DJ?

What if I have to cancel my event?

Can I get a refund?

Does the DJ have reliable equipment?

Does the DJ carry back-up equipment?

If the DJ is unable to make my event, is there a suitable replacement?

Will the DJ have an adequate music selection?

If I want a song you don?t have, will you play it from my own CD?

If I have a song on tape, will you play it?

Will the DJ listen to my music suggestions, concerns, and input?

Will the DJ play songs with obscene and suggestive lyrics?

Will the DJ do more than just play music?

Can the DJ serve as Master of Ceremonies (Emcee)?

When will the DJ arrive to setup his/her equipment?

Will the DJ wear a tux or suit and tie?

Will the DJ provide cocktail or dinner music?

Does the DJ provide a wireless mic for toasts or announcements?

Does the DJ provide a Light Show?

Does the DJ charge extra for travel?

Are there any ?hidden? charges?

Does the DJ have a website, toll-free telephone number, or free information packet?

Is the DJ insured?

Can the DJ provide several references?

Will the DJ advertise at our event?

Will I be able to control the volume of the music?

What is the DJ Company?s policy on alcohol, food, beverages, and tipping for your DJs?

Are we expected to include the DJ in our count for lunch/dinner?

Where is the DJ?s office located?

What are the office hours?

When does the DJ arrive the day of our event?

Does the DJ charge for set-up and/or take-down?

Will the DJ need assistance with hauling in/hauling out their equipment?

Will the DJ need anything to setup their equipment?

If my event runs later, can the DJ stay longer?

How much for overtime?

IF APPLICABLE - I need wedding ceremony music.

Can the DJ provide it?

IF APPLICABLE ? Does the DJ do special dances, games, skits, or activities?

FACT or MYTH?

MYTH: All mobile DJ services are pretty much alike.
FACT: Not all mobile DJ services are alike. With cars, there are Cadillacs and there are Pintos. Unfortunately, some DJ Companies are like slippery salesmen who try to sell you a Pinto at a Cadillac price. You get what you pay for. Be cautious.


MYTH: Bigger is better.
FACT: Bigger is not always better. If you feel more comfortable and confident that hiring a DJ from a booking agency is your best bet, you may be in for a rude awakening. There are some companies that are solely booking agencies. What is the goal of a booking agent? Usually, money. The agent gets anywhere from 10-20% for booking an entertainer for you. Where does the agent get his/her "cut"? You got it - YOU. If not you, the entertainer. Not all booking agents are "money-hungry". Some entertainers honestly don't like to deal with publicity, book-keeping, and so on. So, they use an agent to take care of all the administrative stuff. Some companies legitimately provide a quality product, but the law of mathematics tells us that quality "tends" to go down when quantity is increased. Be careful.


MYTH: A big DJ Company is obviously BETTER than a booking agency.
FACT: Some DJ Companies are no different than your standard booking agency. Again, each company is different. Some DJ Companies provide a quality product. Unfortunately, there are those "Wal-Mart" DJ Companies that strive to book as many events as possible. Quantity, not quality is their goal. They would rather overbook your special event, which they see as just another "job", and find a last-minute replacement. It is not unusual nowadays to deal with a "boss" of a DJ Company who may not even be a DJ, let alone have experience. He/She is strictly there, because of their ability to sell the "product".


MYTH: A DJ Company will not last for long if they do not provide quality service.
FACT: Some DJ Companies thrive off mediocre and average service. Unfortunately, DJs are not the most respected in their profession. If you are accustomed to average quality, that is what you will expect! If all the DJs you observe sit behind a DJ booth, press buttons on a CD player, and don't do anything else, you will think that ALL DJs do that. True, "fly-by-night" companies and individuals who constantly provide "less than desirable" service don't stay in business very long. But that doesn't stop another similar company from taking their place. I know of one company in Charlotte that has one of the worst reputations, but they still remain in business after so many years. How? Law of mathematics. This company thrives off 1st-Time clients. Even though this company is not getting referrals or repeat clients, they are able to reel in "new" clients with high-pressure selling tactics.

MYTH: We saw this highly recommended DJ in action, but no one was dancing. Obviously, this DJ was not as good as some folks said.
FACT: Don't always believe what you see. Any DJ (not just me), if they are good, will usually cater to the client's wants and demands. What that means is if I get a client who hates the Electric Slide, Chicken Dance, Hokey Pokey, Mambo #5, The Twist, Elvis, and so on; and does not want any of these songs played, I don't play them. This same client may not want a dollar dance at their wedding reception or even a bouquet or garter toss. They may request that I play Frank Sinatra, Barry White, Kenny G, Stevie Wonder, Temptations, Platters, and Harry Conick Jr, during the entire reception. Such a "low-key" music selection will not always motivate guests to get up and dance. I warn the client about this, but s/he will sometimes stick to what s/he wants, regardless. Well, such a format would NOT go over well with a client who loves all those "cheesy" songs and wants to do the bouquet, garter, and maybe even the dollar dance. If you observe me at one of my typical college events, you will quickly realize that I play a lot of Urban (commonly termed Rap) Top 40 music (some of which is obscene and inappropriate). But if I am doing a church dance, I am not playing that type of music; unless that particular church requests it! So, you see. How one client "celebrates" their event may not be the same as how you would "celebrate" YOUR event - keep an open mind.


In conclusion
I am disappointed with the performance of certain DJs, because their poor performance taints the OVERALL image of ALL DJs. Not all DJs are inexperienced, dress inadequately, play inappropriate music, use inferior sound systems, display poor or no interaction with the crowd, suffer equipment failures, arrive late, or even not show up at all for your event. There are DJs who are professional, very personable, excellent crowd motivators, superb wedding planners, play music that everyone likes to dance to, and do make any event memorable and enjoyable. Most frequently, a negative experience happens when somebody chooses to go with the lowest priced DJ available. However, it can happen just as easily if you don't know the right questions to ask and what to look for.


Home | Bio | FAQs | Weddings | References | Contact Info | Events | Prices | Music
Equipment | Gallery | Availability | Links | Testimonials | Store | Resources