Corporate Banquets, Award Dinners,
Company Picnics, Team Building, Ice-Breakers,
Employee Development, Motivational Speaking,
and much more...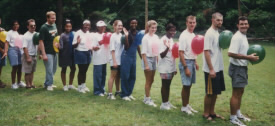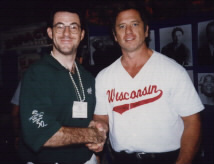 With over a decade of experience in staff development and training, I am an invaluable resource for your special corporate needs. For instance, the Auxiliary Services Department of UNC Charlotte has hired me to take their basic information (that represents the services they offer students on campus) and "spruce" it up a bit. Instead of utilizing one of their staff members to simply stand on stage behind a podium and "talk", I take the same information and present it to the audience in a format that is attractive and comfortably entertaining.
Are you hosting a conference? Do you require quality entertainment on a weekday night? Look no further. Not only can I provide great music for your colleagues to dance to all night long, but I can customize your event to incorporate interactive games, activities, and even contests. I am well-known for adding sound effects and "fun" music clips during award presentations in a professional and appropriate manner - with smooth transitions and catchy "fillers". Impress your colleagues and hire an Entertainer, not a human jukebox.
Home | Bio | FAQs | Weddings | References | Contact Info | Events | Prices | Music
Equipment | Gallery | Availability | Links | Testimonials | Store | Resources