Chamber of Commerce Socials, Fund-Raisers, Silent Auctions, Relays, Walk/Dance-A-Thons, Grand Openings, Festivals, Car Shows, Biker Rallies, and so on!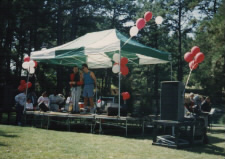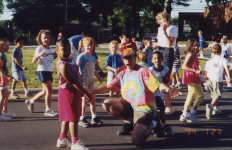 I have had the privilege of performing for Set, Inc., The Shriners, Relay for Life, Special Olympics, Mecklenburg County Women's Commission, UNCC's Hugo Picnic, Lake Norman YMCA's Fall Gala, Huntersville Elementary's Fun Walk, UNCC's Staff Appreciation Picnic, Habitat for Humanity, Knights of Columbus, Alopecia Areata Foundation, the Energy Explorium at McGuire Nuclear Station, YMCA Uptown, Lake Norman's Business Expo, Church Picnics, and so on.

Whatever the event, call me to help you make it successful and enjoyable!
Home | Bio | FAQs | Weddings | References | Contact Info | Events | Prices | Music
Equipment | Gallery | Availability | Links | Testimonials | Store | Resources